More and more professors are assigning annotated bibliographies, often as an initial step in a research essay assignment. You are being asked to show:
that you are aware of the findings, concepts and arguments that relate to your topic

that you have made an appropriate selection of resources, for example, historical vs. current, scholarly vs. popular, primary vs. secondary
Annotated bibliographies vary in size, depth and scope according to their purpose. Generally an annotated bibliography consists of two parts:
Part 1: A list of books, articles and documents that are most often organized alphabetically by the author's last name using a particular bibliographic style (e.g., MLA, APA or Chicago).
Part 2: Each item in the list is followed by an annotation. The annotation may include such things as a summary of the item, an evaluation of the item, and a description of how the item might be used. Annotations can vary in length from a few sentences to several pages. Most commonly, instructors ask for 100-400 word annotations.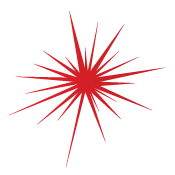 Under Resources, refer to Annotated Bibliography Overview to see examples and the criteria for descriptive and evaluative annotations. See the Books, Journals & More module for more on types of sources.